Simple Steps For How To Pick A Commercial Painting Contractor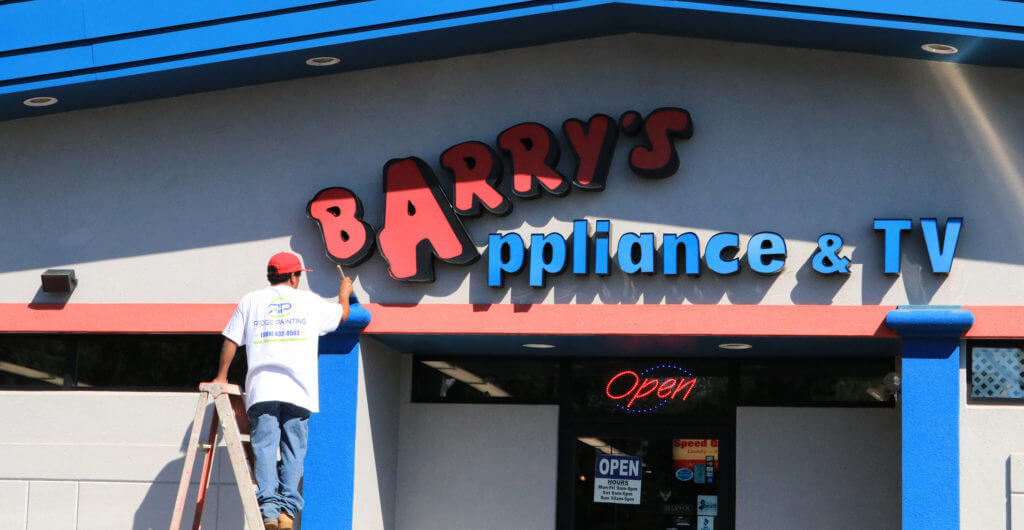 Introduction
Painting is one of the most common ways to update a commercial space. Whether you're looking to brighten up your office or makeover a restaurant, a commercial painting contractor will be able to help. But finding the right professional for your business can prove challenging if you don't know where to start. Fortunately, this guide will show you how to pick the perfect commercial painting contractor for your project in no time at all!
First steps for finding the commercial painting contractor
Before you even start looking for a commercial painting contractor, it's important to make sure you're clear on the scope of work. This will help ensure that you get a final product that meets your needs. If you're not sure what kind of work needs to be done, ask questions and research until you find out more about the project.
Once you have an idea of what kind of job this will be, it's time to find out who can do it best. First, ask any potential contractors about their experience with projects like yours—this will help give an idea of how long they've been in business and how much experience they have working with similar projects.
Next, ask for references from past clients. This is especially important if there are any unusual aspects involved in the project such as special materials or pieces. Finally, ask each contractor if they are licensed and insured. This is essential not only for protecting yourself but also so that other contractors know who should be doing work on-site at any given time.
Take a look at the company's website.
Take a look at the company's website. It's a great way to get a feel for their work and the type of project they specialize in. You should see examples of previous projects, testimonials from happy customers, and information on how they tackle various types of work.
Look for information about their process and what they can do for you. Do they have design expertise? Do you need to provide them with color palettes or images from magazines as inspiration? Can they walk you through every step of the process so that you understand what goes into creating your custom painting? Does it look like these guys know what they're doing?
Ask your friends and family.
When you are looking for a commercial painting contractor, the first thing to do is ask your friends and family. Ask them to recommend contractors they have used in the past. These recommendations will allow you to narrow down your choices based on their experience of the person in question and how well they did the job.
If you know someone who has worked with one of these contractors before and had a good experience, ask them for references or referrals so that you can see if this person is right for what you need to be done at your place of business as well.
Check them out online
It's always a good idea to check out the company you're considering on social media. If they have a presence on Twitter, Facebook, and LinkedIn, then you'll be able to get some insight into their business practices.
Another thing that's worth checking out is whether they're active on the online review site where people share their experiences with local businesses by writing reviews of products or services provided by those companies.
You should also look up whether your potential contractors have any blogs written about how long it takes them to complete different types of jobs, both small ones like interior walls but also larger jobs such as ceilings which could take longer depending on how much detail work needs to be done.
Make sure they have experience in your particular industry.
One of the most important factors to consider when selecting a commercial painter is their experience. If you are in the automotive industry and have been painting cars for years, it would be silly to do this work with someone who has never worked on a car before. Similarly, if you are in the residential real estate business, it would not be wise to hire someone who only paints homes as opposed to commercial properties.
When looking at commercial painting contractors make sure they have experience within your particular industry. Ask them if they have any portfolio photos or references from other businesses like yours that they can share with you.
Do some digging into their business practices.
Ask the contractor what they do to ensure a high-quality job, and ask for examples of projects they've worked on. They should be able to point you toward a few examples of their work or at least recommend some local companies who have built a reputation for themselves in quality work.
Ask for references
A good painting contractor should have no problem providing you with a list of past clients who can speak to the company's work, and how happy they were with the final result. Make sure you ask for contact information so that you can call these references, then ask about their experience with the contractor.
How were they treated on a personal level? Did the painting company take care of all their needs from start to finish from project design through completion? Would they recommend this company to others? You should also look up any complaints filed against companies in your area.
Check for licensing, bonding, and insurance
When checking for licensing, you want to ensure that a particular contractor is licensed by the state. This means that they have met certain standards and passed an exam relating to their industry. It also ensures that the license has not been revoked or suspended by the state in which it was issued. You may also want to check if any complaints have been filed against them with your local Better Business Bureau (BBB).
Conclusion
Commercial painting contractors are a dime a dozen, but finding the right one for your business can make all the difference in the world. By following these simple steps and doing some research, you can find that perfect contractor to meet all of your needs.