Interior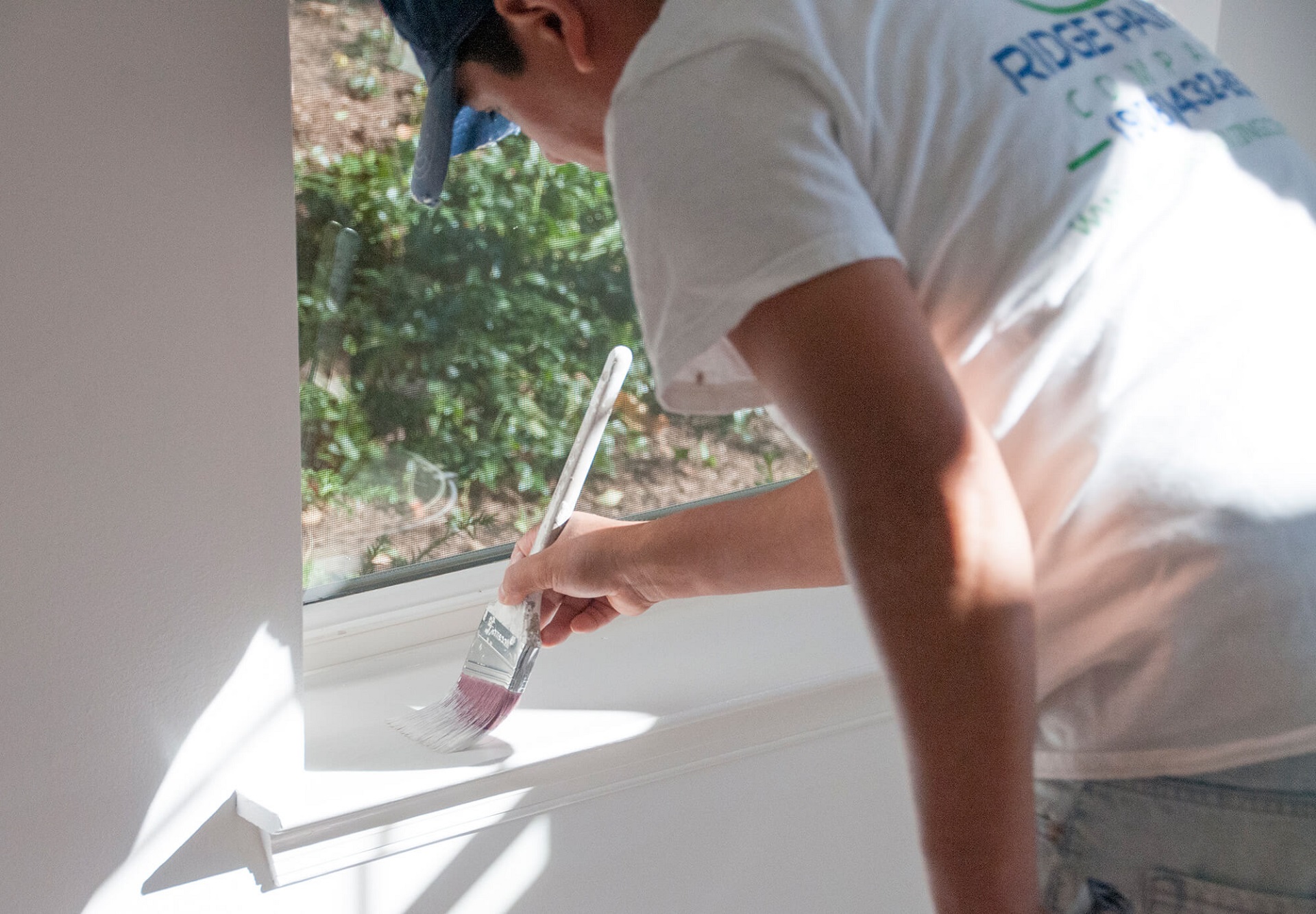 A home is not just a living space; it's a reflection of personality and lifestyle. Your home should be a place where you can relax and express yourself, and at Ridge Painting Company, we can help you achieve any transformation you desire. Applying a fresh coat of paint to your residential interior is a simple, affordable way to help protect your wall surfaces and turn dull, lackluster rooms into bright and vibrant spaces you will enjoy for years to come.
Whether you hope to touch up the trim, paint one wall with a bold pop of color, or completely upgrade your entire home, the expert craftsmen at Ridge Painting Company are prepared to tackle any interior painting job. We operate with the highest standards of care – we always cover and protect floors and furnishings, leaving your home spotless.
There are many steps to a good interior painting job. The process starts with the covering of all floors/furniture if applicable. In a lot of the new construction projects there is no floor or furniture, so this may not apply in those situations, but for most residential projects this is a very important step. Once everything is covered we begin the preparation process. We go through all the walls, trim, and ceilings patching/spackling any imperfections/holes/cracks, etc. After the spackle has dried, we sand everything smooth and being caulking all trim and open seams. Next, we apply two coats of quality interior paint to all surfaces. The area is vacuumed and cleaned on a daily basis and thorough cleaning and the end of the project leaves you with a fresh clean space. Below is a step-by-step timeline of the interior painting process, take a look and give us a call if you are looking for the best interior painters nj has to offer.
Engage.
Step 1

Interior Plastic Floor Cover

Step 2

Interior Wall spackle

Step 3

Interior Caulking

Step 4

Interior Sanding

Step 5

Interior Rolling

Step 6

Interior Trim Painting

Step 7

Interior Vaccum
Enjoy.