Commercial Painting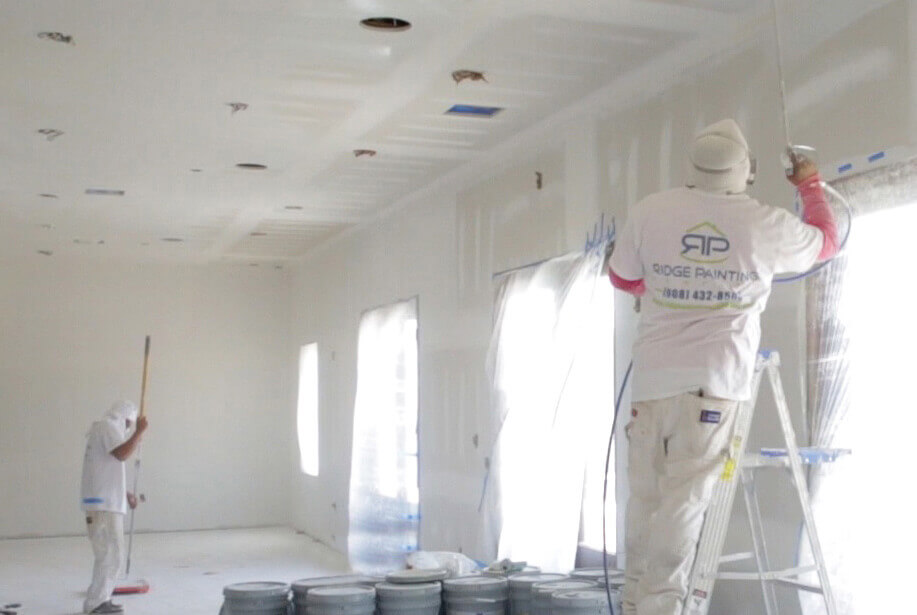 You never get a second chance to make a great first impression, especially in the business world. From restaurants to retail stores, the appearance of your facility will shape the attitude and response of your clients. Our goal is to make sure that your building's interior and exterior promotes the atmosphere you desire, attracting clientele and enhancing your business' success. Painting is not just about appearance; it also protects your business against the effects of time and the elements. Ridge Painting Company uses quality products and correct procedures, making sure that your commercial appearance will continue to look great and protect your business.
Commercial painting contractors typically provide a wider array of services than companies that solely focus on residential painting. We provide different types of commercial painting services depending on the needs and schedules of the customer. Whether its new construction or repainting we have the equipment, processes and commercial painters to get the job done right and efficiently. If it's new construction we start by preparing all trim, filling nail holes and caulking all seams. We then spray prime the entire unit and then depending on the job we'll spray the final coats on walls and ceiling and backroll them, or just roll out two coats on the walls, ceilings and trim.
If we're repainting units we start with a thorough preparation job. All imperfections in the walls and ceilings are spackled and sanded. The trim will then get caulked and patched where needed. We then spot prime the prepped areas and apply two coats of paint to the walls, and trim. The ceiling may get one or two coats depending on the scope of the job.
Most of our commercial customers are functioning businesses or active construction projects, we work closely with the facilities or project managers to make sure all work is on schedule, and there is minimum disruption to the business or job site. If you're looking for the best commercial painters NJ has to offer, give us a call to schedule a face to face meeting to go over project details, schedules and receive a quote.
Before And After






Before And After






Before And After