Painters Hillsborough NJ
Ridge Painting Company provides painting services within the northern and central areas of New Jersey. We work with both residential customers as well as commercial customers, and we're proud to provide a host of high end, professional services for both the interior or exterior painting. We've been in business for 6 years thanks to our many loyal customers—and we keep them loyal by aiming to be the best possible painters Hillsborough NJ has. We offer a variety of painting services. If you'd like to schedule a quote, give us a call at (908) 432-8503. We're more than happy to answer your questions and show you why Ridge Painting offers some of the best customer service from a painting company Hillsborough NJ customers have come to know and rely on for their painting needs.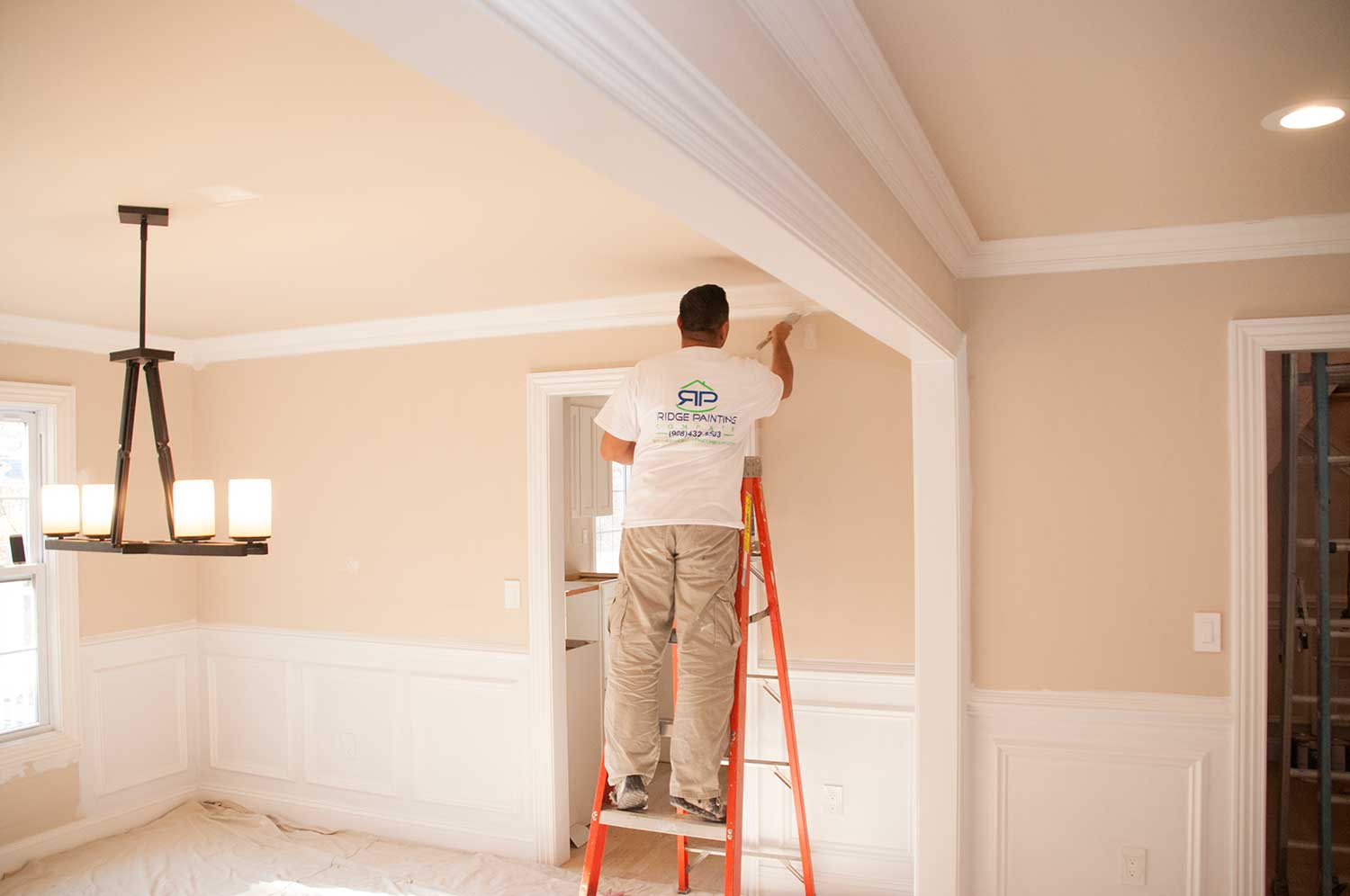 Interior Painting
Interior painting is a detail oriented job for many reasons, which is why you should really only ever consider working with professional, experienced painters like the teams at Ridge Painting. In addition to doing a great job on the interior of your home or business so that it looks impressive, you want a team of painters who get in, get the job done, and get out—without disturbing the normal flow of your daily routine. If you'd like to work with painting company Hillsborough NJ customers have come to trust with the insides of their home or business, choose Ridge Painting. We make sure that on all interior painting jobs we perform that the area has been well covered, properly prepared and spotless when we are finished.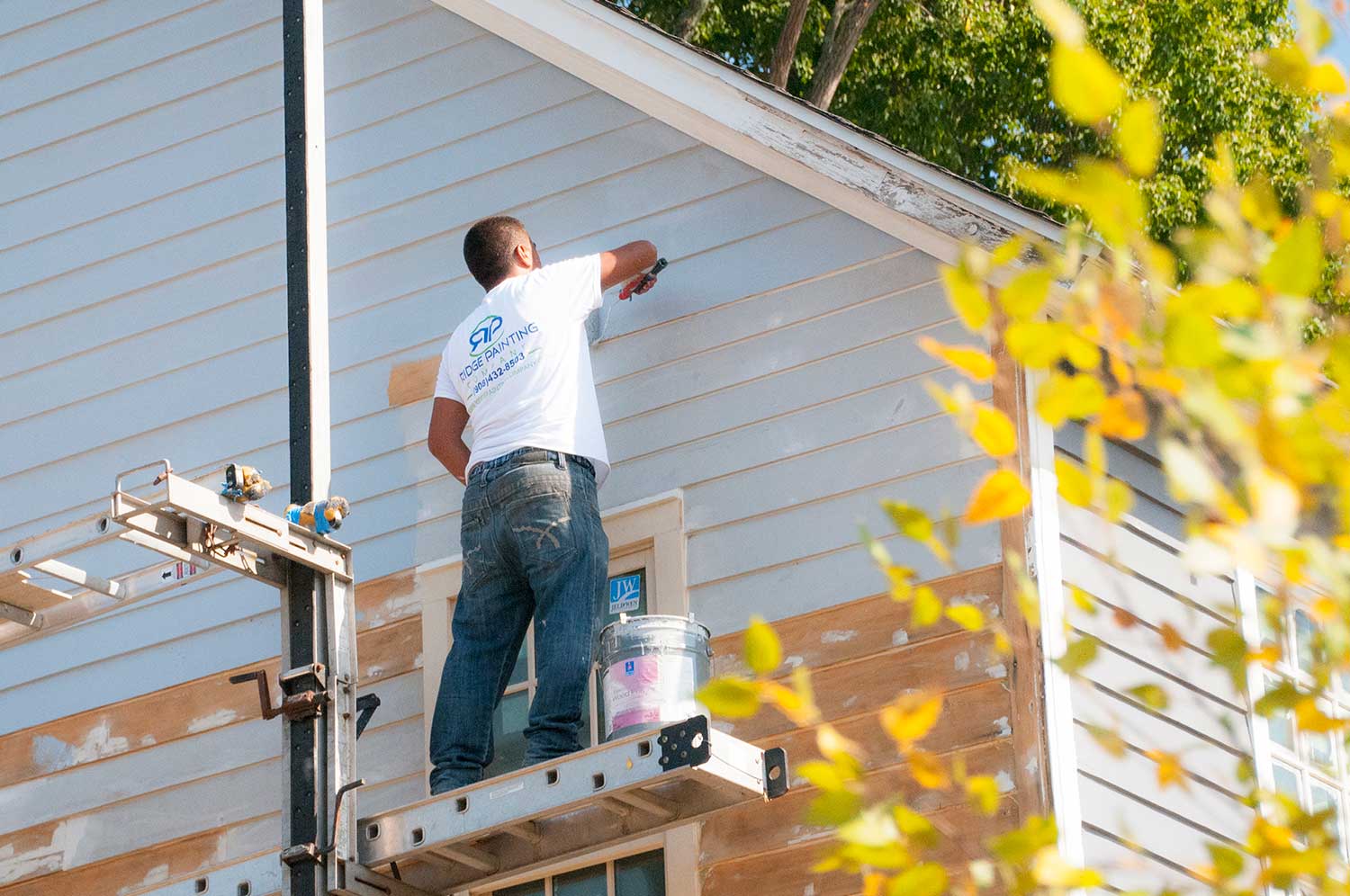 Exterior Painting
The outside of your residence or place of business is how you present yourself to the rest of the world—making it look good is important. The team at Ridge Painting understands that for residents looking for painters Hillsborough NJ, are looking not only to make the house look nice, but also protect it from the elements. This is why you should hire a painting company Hillsborough NJ clients have come to know and respect for all of their painting needs. By contacting us, you'll be able to receive a lot of helpful advice as to how to proceed with the needs of your painting tasks. By working with Ridge Painting, you'll know that you're not only having a great painting job completed, you're also getting advice from professional painters who have been in the business for years.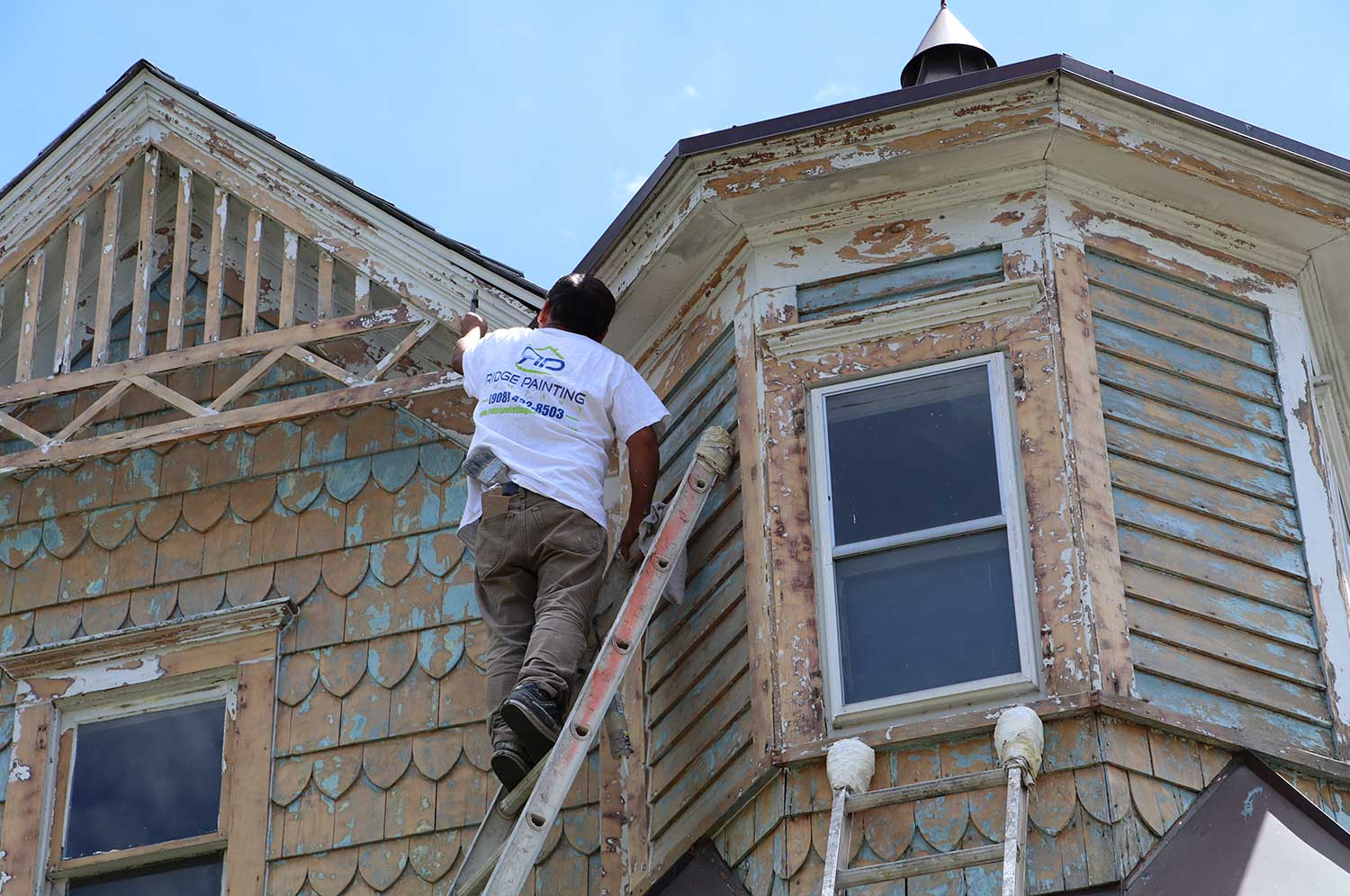 Residential Painters Hillsborough NJ
Residential painting jobs are something that the team of experts at Ridge Painting have been helping homeowners with across the northern and central parts of New Jersey for years. If you know what kind of work you'd like to be done either on the interior or exterior of your home, we're the team of professionals to come and take care of it for you. But if you're not sure or this is the first time you've had your home painted since you moved in, we'll be able to provide you with a lot of helpful tips and advice for how you can be the best looking house on the block—you and your neighbors will be very pleased. If you need painters Hillsborough NJ, look no further and give us a call.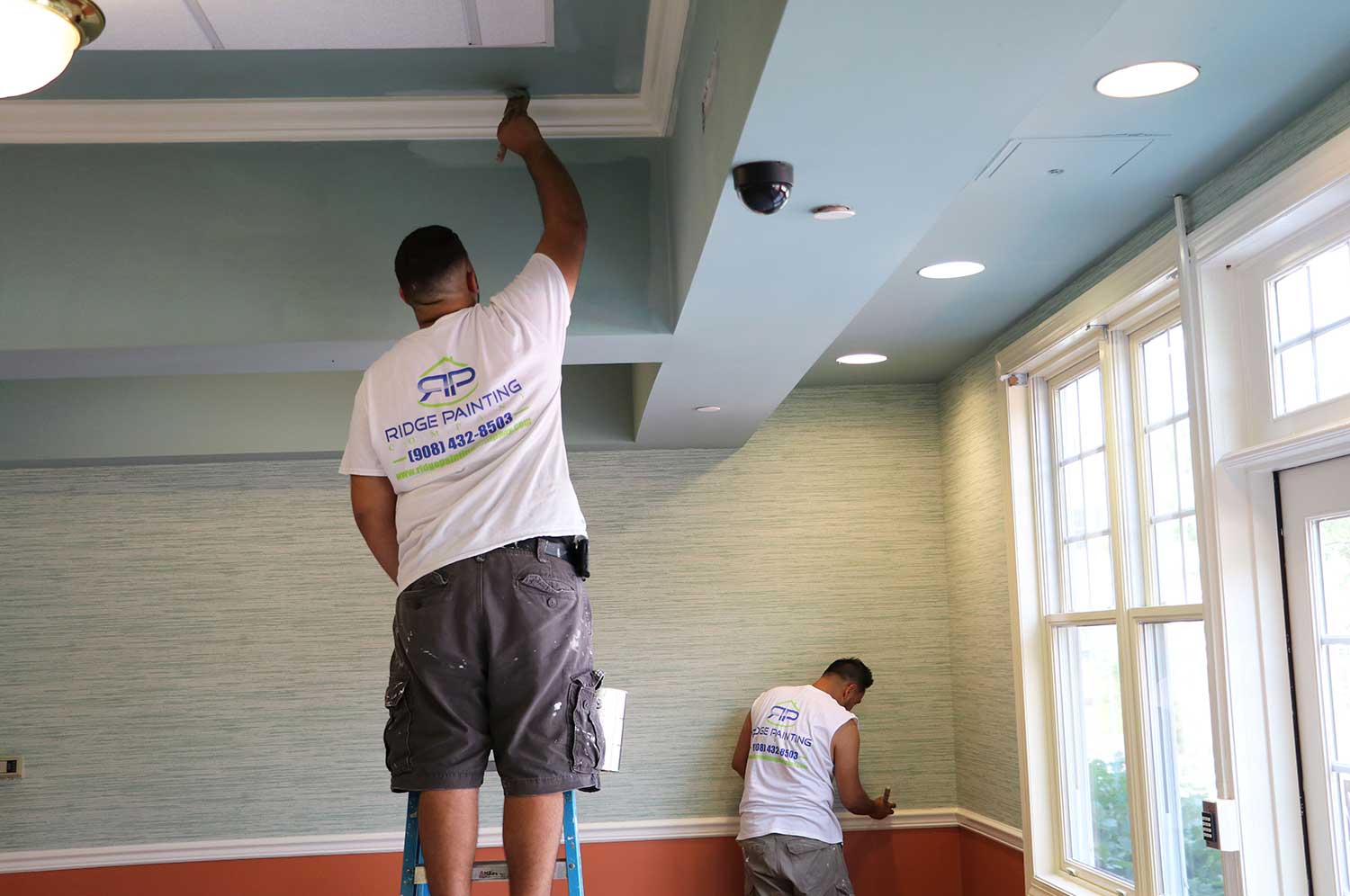 Commercial Painting
When we're working on an interior painting job for some of our commercial clients, we understand that it disrupts your daily routine. We are very accommodating and can work around your schedule or hours of operation. We come fully prepared and have all of the necessary equipment to protect your floors and the other walls inside your business, so you never have to worry about damage as a result of wanting to simply update your paint. We also have strong relationships with some of the best manufactures likes Benjamin Moore and Sherwin Williams, which allows us to get you the best deal on materials. If you'd like to learn more about working with the best painters Hillsborough NJ has to offer, contact the professionals at Ridge Painting by dialing (908) 432-8503 today.