Store Front Painting Contractor in New Jersey
We know how important it is to keep your storefront looking good. We offer expert storefront painting in New Jersey to help you build an eye-catching exterior that will attract clients and boost your brand image.
Our expert painters have years of experience painting commercial storefronts, so we know how to make them stand out. To assure a flawless, long-lasting finish, we utilize only the best paints and supplies from surface prep to final coat.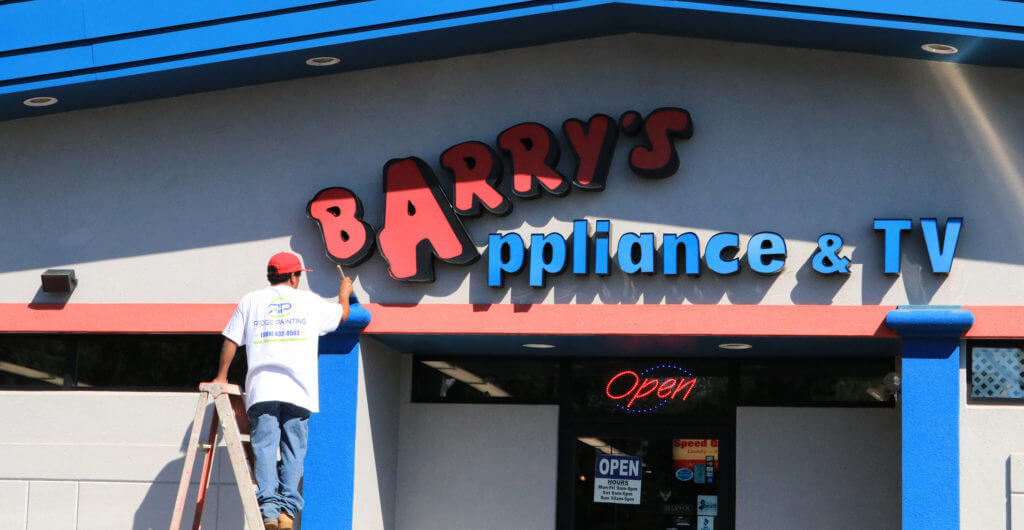 Our storefront commercial painting services are perfect for your business because:
Professional Consultation:
We'll discuss your shop goals and vision before starting any project. We'll help you choose colors, finishes, and other elements for your business's ideal look.
Professional Prep Work:
Good painting starts with good prep. We'll clean and prepare the surface for a long-lasting finish.
High-Quality Materials:
We use only the best paints and supplies to ensure a long-lasting finish that resists the environment and retains its brilliant color.
Skilled Craftsmanship:
Our painters are highly trained and detail-oriented.
Quick, Efficient Service:
We know time is money, therefore we'll finish your project swiftly and on budget.
We guarantee the best storefront painting service and results. Schedule a consultation today to see how we can make your storefront a work of beauty.
We offer expert storefront painting services in New Jersey to help businesses create an attractive exterior that enhances their brand image.
Our team of skilled painters has years of experience working with commercial clients and uses only the highest quality paints and materials to ensure a flawless finish.
We provide expert consultation to help clients achieve their goals and vision for their storefront, including guidance on color selection, finish options, and other factors.
Proper prep work is crucial for a great paint job, and we take the time to carefully clean and prepare the surface for a smooth, even finish.
We use only high-quality materials to ensure a long-lasting finish that can withstand the elements and maintain its vibrant color over time.
Our team of painters is highly skilled and takes pride in their attention to detail and commitment to quality.
We understand that time is money, and we work quickly and efficiently to complete projects on time and on budget.
Contact us today to schedule a consultation and see how we can transform your storefront into a beautiful, eye-catching work of art.
In conclusion, our New Jersey Store Front Painting Contractor services in New Jersey is the ideal way to enhance your business's appearance and reflect your brand's quality. Professional consultation, high-quality materials, skilled craftsmanship, and fast, efficient service ensures a flawless finish that lasts for years. Schedule a consultation to see how we can turn your storefront into a stunning work of art.